Description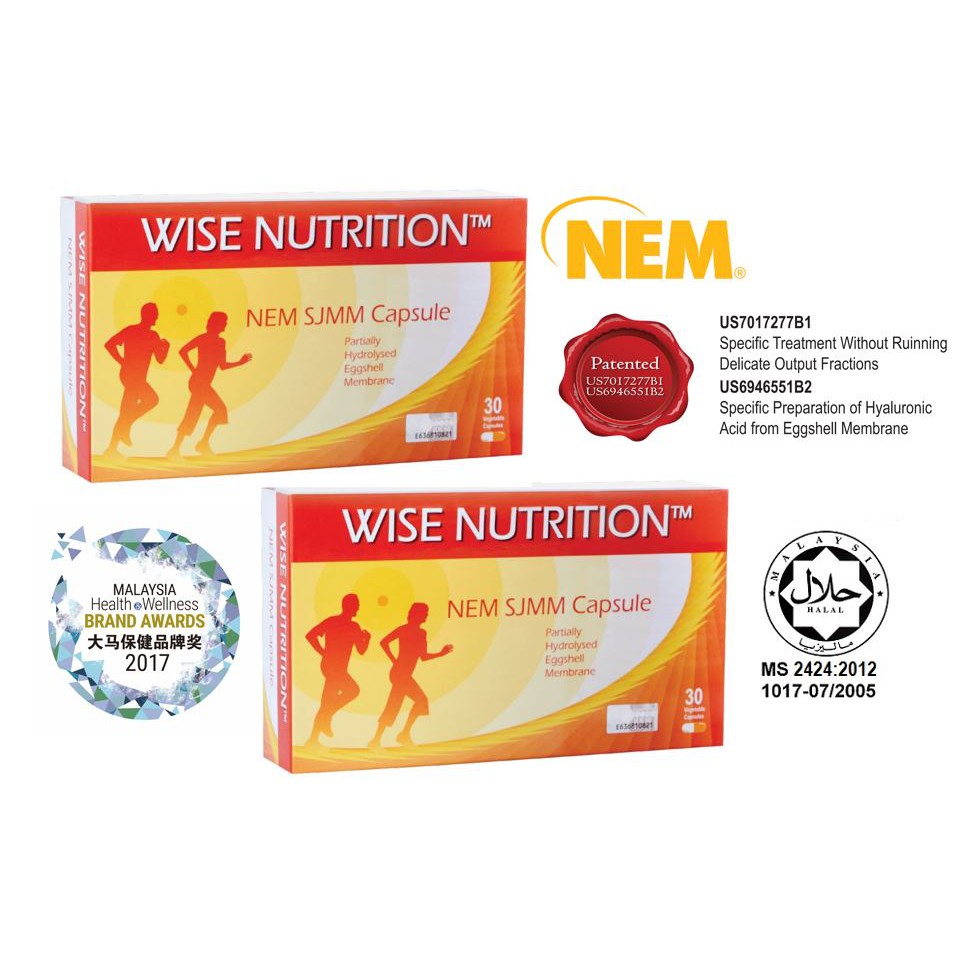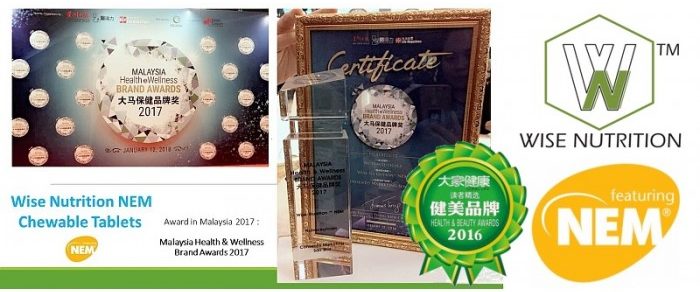 NEM Good and Effective Joint Supplement AwardsWise Nutrition's NEM SJMM capsule ~ Partially Hydrolysed Eggshell Membrane.
Functions: Used as a health supplement:  1 capsule after the meal in the morning, once a day.
Safe, self-affirmed GRAS ingredient.
The non-chemical, eco-friendly manufacturing process in an FDA regulated GMP facility.
* Made in GMP approved facility.
References :
Clin Interv Aging, (2009) 4:235-240.
Clin Rheum, (2009) 28:907-914.
Food Chem Tox, (2012) 50:604-611.
J Med Food, (2012) 15(4):360-368.
Mod Res Inflam, (2014) 3:19-25.